H.O.W.D.Y. Media hosting gives you more power, value, and quality than big hosts like GoDaddy. Hosting is just one part of a wide variety of media services we provide. Whether it be Web Development, Graphic Design, Print Services, or Audio/Video Production, we do it all.

With fully loaded servers, your websites will open with speeds that parallel the best. As for reliability, our uptime has been consistent and our clients enjoyed 2012 with 100% uptime. Unlike most hosts, we do not host anyone without first getting to know what they intend to host. Where shared hosting is concerned, it is vital to make sure that bad elements are kept out and only responsible users are allowed to be hosted. This helps us maintain a better hosting service.

The truth about "Unlimited" hosting:
Sure, there are plenty of hosts out there that offer unlimited this or that, but in reality, nothing is truly unlimited. The catch is hidden in the terms of service that specify how you can use the space and what will happen if your website uses too much processing power. Also, the other bad side-effect is that this type of hosting attracts those that will push the boundaries by using processor intensive scripts and hogging storage space.

Instead of being unaware of what limits really exist, we define our limits clearly and do not care how you use your allotted space. Instead of suddenly having your website disappear for exceeding undefined limits, we notify you of problems as the arise and do our best to keep your site live.

Wordpress Themes
from $99

Custom made to match you existing website, 24 Hours of

FREE

option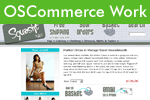 OSCommerce Work
from $99

Custom Themes and Development, no task too large or small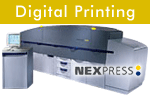 Business Cards
from $75

Shipped within 48 hours, Full Color Printing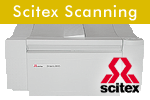 Slides or Photos
4x5" at $5

Possibly the Lowest Price Online for Scitex Quality!